Photoshoots give us the unbelievable result on our looks and make us look beautiful and fiercer. But shouldn't we look perfect from our head to toe for our photoshoots more specifically hairstyles? We do makeup on a routine and can get a glowing look by our skills but our hair must be photoshoot-ready hair with every strand on point. Plan about the style of hair, look dress, and the attire we would follow.
Hair Care:
The are we put on our hair should be on regulars, not just the day before or on the week of photoshoot it will not give better results. Using quality products like shampoo, conditioners, and hairsprays from early days will maintain our hair at best but avoiding hair wash often is better. Many DIY remedies and haircare routines would be helpful from the prior week of the photoshoot.

While getting hair done for a photoshoot haircut will the best option to prepare hair for your photo session either trimming would add more vibrance to the look. Have deep hair conditioning treatment on the prior week of the photoshoot as the hair will be healthy naturally with fewer products.
Gradual hair glow up: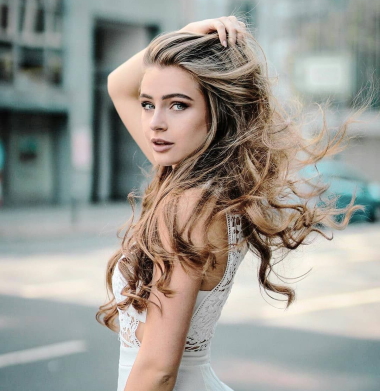 The process of hair care for the photoshoot should start a week before so that the results are good on the day of the photoshoot. Haircut or conditioning the hair at the right volume will give a better process throughout the week.
The prior daycare plays a major role in preparing hair for your photoshoot so that make sure to wash the hair the before night. Shampoo and condition the hair carefully without using the heat dry them.
On the day of the photoshoot, the hair must be plain so that the stylist takes care of what should be done and doesn't meddle multiple products on hair.