Hair dyes these days are getting hiked on the markets as the main reason that people are not willing to accept the visible change in their hair. Gray hair is not welcomed by everyone some love it for its salt and pepper style while the most hate it because they look older. There are many reasons like genetics, stress, age, medications and physical conditions as these days young generation are getting pre-mature grey hair. Youngsters these days prefer reverse grey hair naturally than to dye their hair which they have maintained as a lifetime process.
How does it work?
Genetics plays a key role in this and if the right food structures are followed, we can slow down the process of gray hair. As in the early stages under the age of 50, the gray hair starts as a lack of pigmentation in hair. Taking proper food with rich nutrients, vitamins, minerals, copper and iron will help repigmentation of gray hair along with the remedies we do follow in our lifestyle.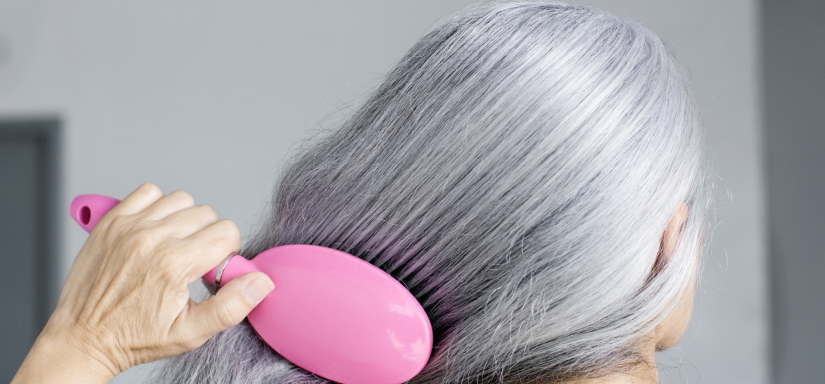 Remedies:
We can get multiple tips in food structure especially vitamin B6 and B12 are inevitable for hair stress management also matters beyond all these things home remedies for gray hair do wonders to the hair.
Eating garlic, sweet potato, and nutrient-rich food from a young age will reduce the chances of grey hair at a young age.
Coconut oil massage every day on hair will not only protect your hair from graying.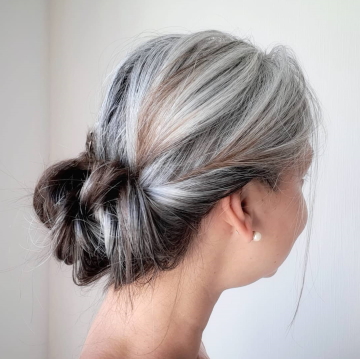 Eat amla often or 150 ml of amla juice every day will strengthen the roots of the hair.
Grated ginger with a teaspoon of pure honey having it in an empty stomach is the best remedy
Onion juice or raw onion massage gives the best result.
Intake of coconut milk, carrot juice, almond, groundnuts, and curry leaves increase enzymes in hair.
Have hair massaged twice a week with coconut milk does wonder to hair.